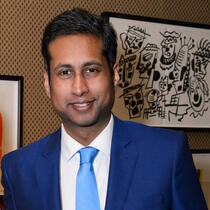 Annesley Abercorn
Patriot. Philanthropist. Founder & Chairman of the Dream Ball.
Annesley Abercorn is British to his very core. Born and raised in London, Annesley is a proud patriot who is passionate about his nation's rich history and institutions, and seeks to improve the lives of those who make Britain so great.

As the Founder & Chairman of the Dream Ball, which directly benefits Big Change, Annesley is dedicated to building up the next generation of leaders by preventing underprivileged children from giving up hope and wasting their potential.

Alongside his philanthropic work, Annesley is heavily involved in the Conservative Party, which he represented as the party's Parliamentary Candidate during the 2014 European Elections. Furthermore, he currently serves as a Parliamentary Consultant for Dragon Advisory.

Outside of his career, Annesley Abercorn enjoys supporting local London restaurants, visiting traditional pubs, and trying new cuisines. Furthermore, Annesley is a collector of classic British vehicles, including double decker buses, London taxis, and various vehicles that hold personal meaning to him.

To learn more about Annesley Abercorn and his personal hobbies and interests, be sure to visit his website.